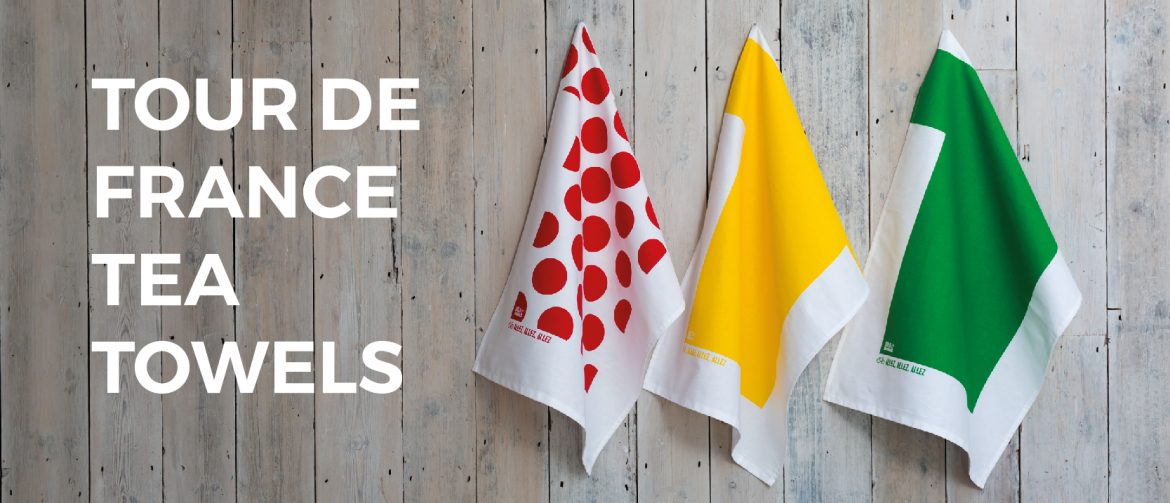 Sprint Finish the Dishes | Tour de France Tea Towels
Right now, we can't get enough of these fantastic screen-printed tea towels from Bold & Noble.  Bright and modern, these tea towels are bound to be a winner with cyclists, sporting the 3 iconic jerseys from the Tour de France, and they can be ordered singly or as a set of 3.  Prices start at £10 each, an ideal gift for those on a tight budget.  None of your mass-produced tat – they are designed, printed and stitched in Lincolnshire, made from 100% cotton.
We can't promise they will speed up your drying skills, but they will certainly add a bit of fun to your kitchen!
OTHER GRAND TOUR FAVES