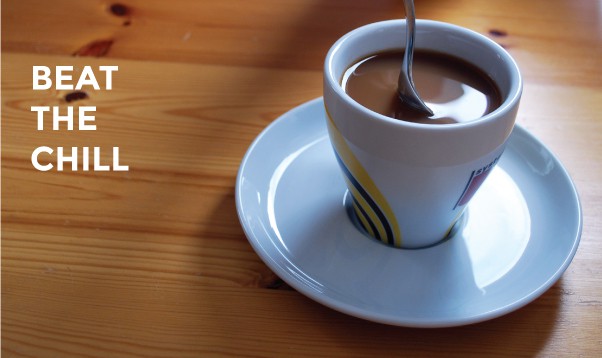 Brrr!  Get out of that cold and pop the kettle on!  If you're like us, then that's the first thing you do when coming home after an invigorating ride on a particularly chilly evening.
We reckon that our retro cappuccino cups are ideal to keep the heat in, with their authentic thick-walled design.  Wrap your frozen hands around that!  Of a similar design are the little espresso cups, coming in various options that include famous climbs and cycling teams.
A good mug will never let you down and these are just that – large, solid and stylish, they are great for socialising and showing off your good taste.  It will also hold a luxury hot chocolate, which of course is the most important thing.
WARM UP!