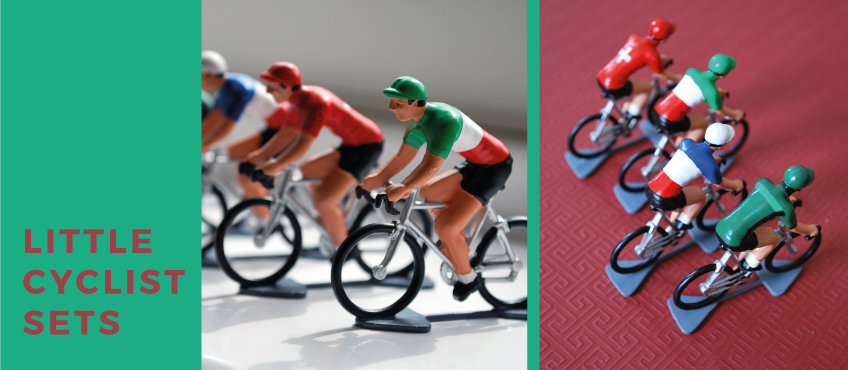 Little Cyclists Standard Sets & Special Designs
We know that you can't get enough of these Little Cyclists, so once again we are offering some sets of four standard cyclists for a limited time only.  If Pick 'n' Mix is your thing, then you will love these – four cyclists of different designs, but what you get is a complete surprise!  We ensure that there are no duplicates within a set and we also try to get a nice mix of colours throughout.  If the random nature of the standards is a bit too much, you can always choose from a range of special designs:  Belgian Cycling Team, World Champion, Young Rider, Green Sprinter, Polka Dot Climber, Yellow or Pink Jerseys….
We also personalise Little Cyclists too, so you can get really specific, right down to hair colour.  If you have any queries about how to get your desired kit personalised, then please get in touch – you can send us photographs too.
New additions & old favourites