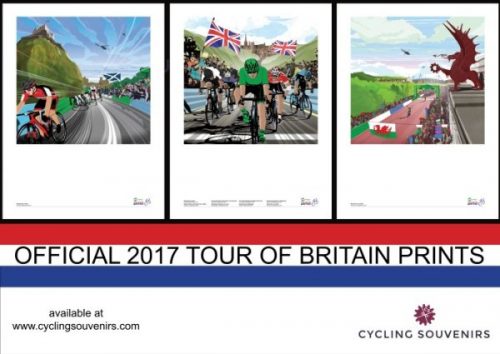 Tour of Britain 2017 Posters Available Now
Following the success of the Tour of Britain Art Prints in 2016 we've again been asked to partner with the event organisers to provide the amazingly popular Will Barras prints for the 2017 event.
The 3 versions feature eyecatching designs from key stages, and there is also 1 print to cover all the stages.
Printed on high quality 250gsm A2 prints make a wonderful addition to a home or office.