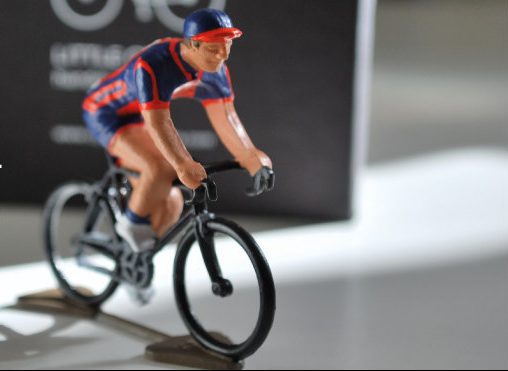 Customised Little Cyclist Models | Last Orders
It's nearing that time of year again!  With the festive season nearly upon us, it's sometimes nice to get ahead of the game and start planning.  Looking for an ultra personal gift?  Our custom Little Cyclist models are just that; you have the option to specify a detailed design, right down to the colour of his socks.  Last orders for 2016 must be in by Thursday 1st December at the latest; this service will resume again in January 2017 (date TBC).
Fancy having a go?  Check out our handy diagram below that shows just what you can customise.  Remember that the cyclists are miniature models, so any text or numbers should be limited to around 4 or 5 characters.  We are unable to paint beards, long hair or intricate patterns, so please be aware of this before ordering.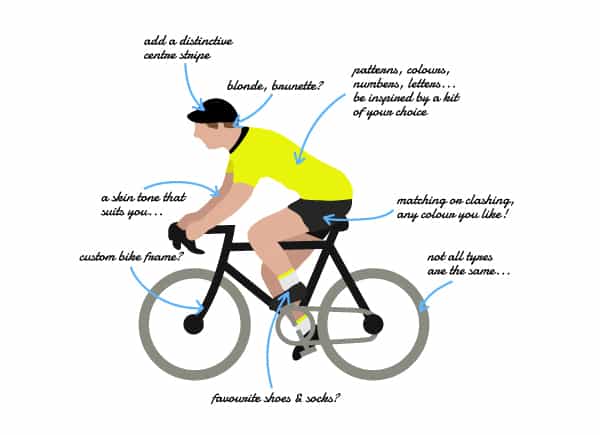 Orders for custom Little Cyclists are fulfilled by our artists at the end of every week, to be dispatched to you on the following week, and are then sent via your chosen delivery method.  If you are unsure about your requirements then please do email hello@cyclingsouvenirs.com for help and advice.  We accept photo attachments too.
To get started, simply go to the Little Cyclist page and select "Personalised" from the dropdown – you can then check out as usual.  To add details about your order, either add notes to the comment box whilst purchasing, or send us an email later with image attachment.