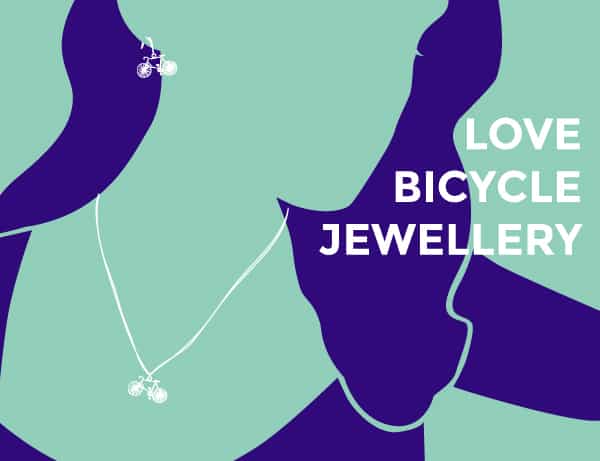 For Her | Delicate Bicycle Jewellery
Love it or hate it, it's nearing that time of year again; St Valentine's Day.  We have a few gift ideas if you choose to celebrate this occasion, but if you don't, these presents will do just as well for a special birthday.
Jewellery is the ultimate gesture of romance and whilst we don't have diamonds, we do have something with that extra sparkle – bicycles.  A quirky yet sweet item, these silver bicycle necklaces are handmade by British designer Heather Scott and can even be personalised with a tiny initial tag, attached at the heart-shaped clasp.  Prices start at £35.00.
Like what you see?  They can also be bought as earrings, for those who are a bit more daring.  How about owning the set?  Even better!
If you have any queries about our jewellery then please get in touch on hello@cyclingsouvenirs.com
OUR ROMANTIC PICKS