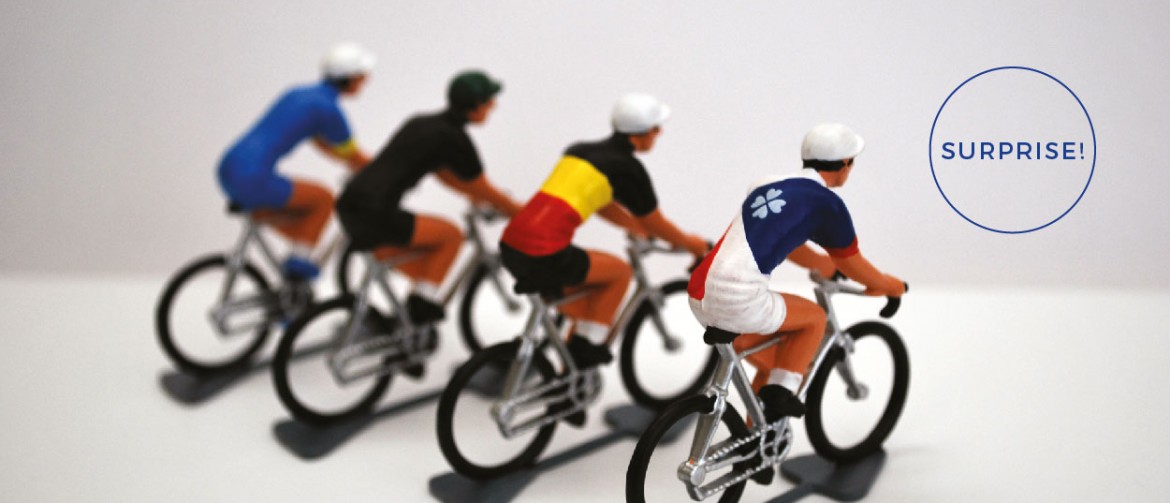 Little Cyclists | Sets of Four
We have re-stocked on our standard Little Cyclist sets this week, and currently have a limited number of sets of 4 available.  If you fancy surprising somebody, then this is the way to do it.  It's a nice idea for something to buy for a cyclist if you don't know exactly what they like, and you can be sure they will love these little groups of 4.
We ensure that there are no duplicates within each set and that there is a good mix of colours and jersey designs in there (please note that we are unable to customise sets).  If you already own a set and are worried about a duplicate, then please get in touch and we'll try to help.
Our standard cyclists are hand-painted to perfection in France, taking inspiration from current and retro team kits.  For just £12 each or £40 for a set, there's something to suit most budgets.  Happy days!
Other Gift Favourites