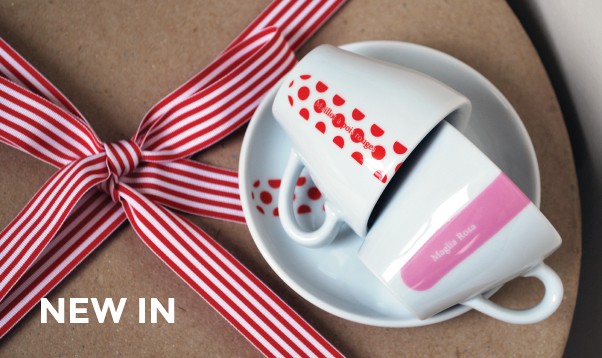 New in for April | Espresso Cups
Love the Grand Tours?  We now have the 4 iconic jersey designs decorating the popular espresso sized cups and saucers – Maillot Jaune, Maillot Vert, Maglia Rosa and Maillot a Pois Rouges.  These simple cups sport coloured strips that wrap over and inside, as well as continuing onto the saucers themselves.  Now available in the 3 sizes, espresso, cappuccino and mug, we reckon they would look perfect in any modern home.
Fans of famous climbs and cols will be happy to discover our re-stocked espresso cup favourites such as Monte Grappe, Gavia and Croix de Fer.  Whether you want a one-off gift or a range to collect, these designs are ideal for any cyclist and coffee lover.
You can also purchase retro cycling team homeware in the form of espresso and cappuccino cups, or even mugs for tea drinkers.  We particularly like the bold "La Vie Claire" design, now available in all 3 sizes.
Get in touch with us at hello@cyclingsouvenirs.com for any order queries.
Now in Stock