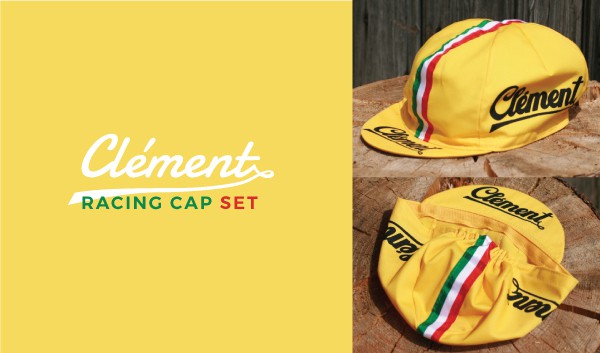 Spotlight On: Clement Cycling Cap Set
We like to show off our favourite items in the shop and this week we have picked this great cycling cap set.  Based on the original Clement logo used on bicycle tyres, most popular in the 1950s, 60s and 70s, these caps sport the iconic script text on both sides as well as on the top and underside of the peak.  Combined with the bright yellow base and striped centre ribbon, these caps really are striking accessories.
Made in Italy from 100% cotton, the retro style caps have been created in both children and adult sizes, for that extra level of cuteness.  This set makes an original gift and at £18.50 it is affordable too!
Visit the product page for measurement details and detailed images.
Other Adorable Gifts