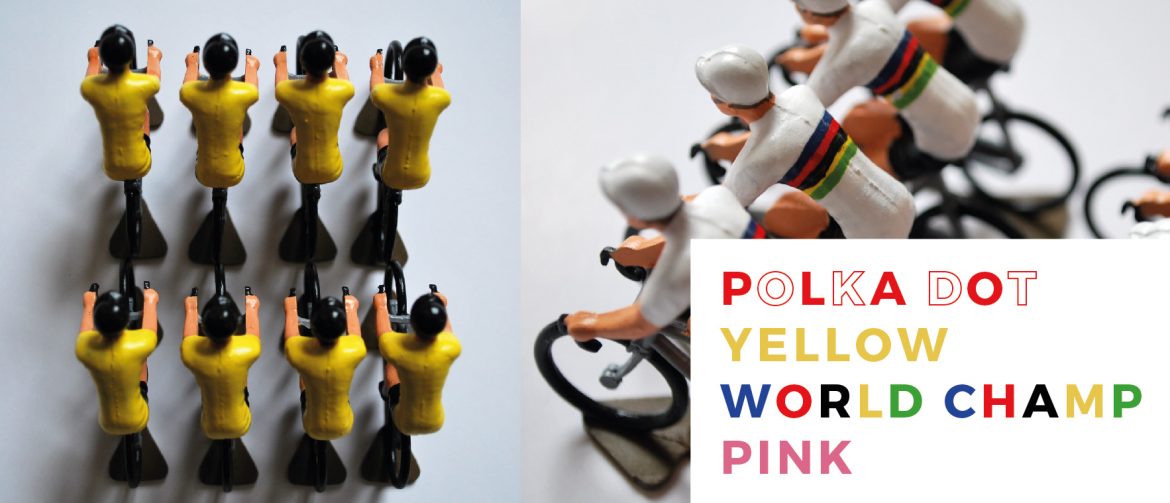 Our Top 4 Little Cyclist Designs | Back in Stock
They're back!  Our four favourite Little Cyclists have been re-stocked with more on the way.  These charming models are manufactured in France before being hand-painted here in the United Kingdom – every one is unique.
Polka Dot, Yellow, World Champion and Pink, these four striking designs make perfect gifts – they come boxed and ready to wrap, and are also great to send by post.
If you're looking for something a bit more meaningful, you could try our personalised service.  Every detail is up to you, right down to the shoes and socks, but please be aware of the limitations of the design due to the small size of the model.  Just choose "Personalised" from the Little Cyclist product drop down, go through to the basket and add a note to your order with your requirements.  You can also send us photographs to hello@cyclingsouvenirs.com, quoting your order number.  Get in touch if you have any queries.
Cycling Event Themed Gifts