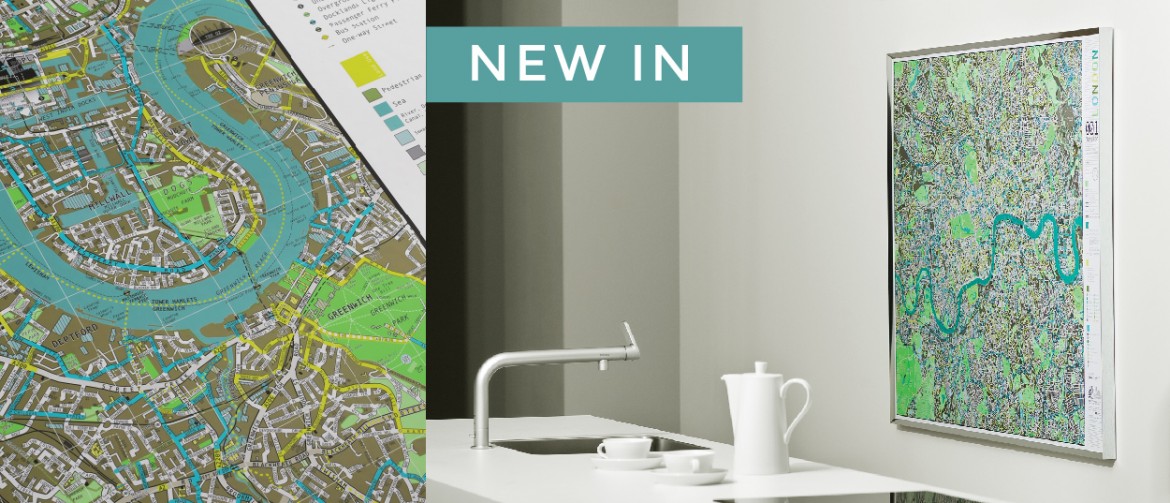 What's New? Maps, Jewellery & Little Cyclists
You've probably noticed some rather stunning maps of London that have appeared on our site.  If you haven't, you should take a look.  Design-led company, Future Mapping, have created these functional works of art as a unique addition to your home.  Better still, they've incorporated into each map the cycle routes and footpaths around this famous city – a must if you're planning a biking tour.  The map comes in two vibrant colour palettes – blues and greens, or oranges and foresty tones.  Not only that, but you can choose from a paper print, plastic coated or a magnetic version, depending on where you plan to display the piece and how you want to use it.
We have also discovered some delicate jewellery created by British designer Heather Scott.  We thought that her silver bicycle necklace was just perfect, either as a gift or a treat for any female cyclist.  For an additional £5 a personalised initial tag can be added to the necklace clasp – we love a bit of personalisation!  If you like to go all out then Heather has also made us some bicycle earrings to match.
This week sees another Little Cyclist joining us – the Belgian National Cycling Team's kit is truly iconic and we just needed to have it.  So, you can now buy a tiny version, hand-painted on our miniature cycling models.
Why not buy British this Christmas?
SAY HELLO TO OUR NEW ADDITIONS